Bathroom Accessories – How to Pick the Right One
3 min read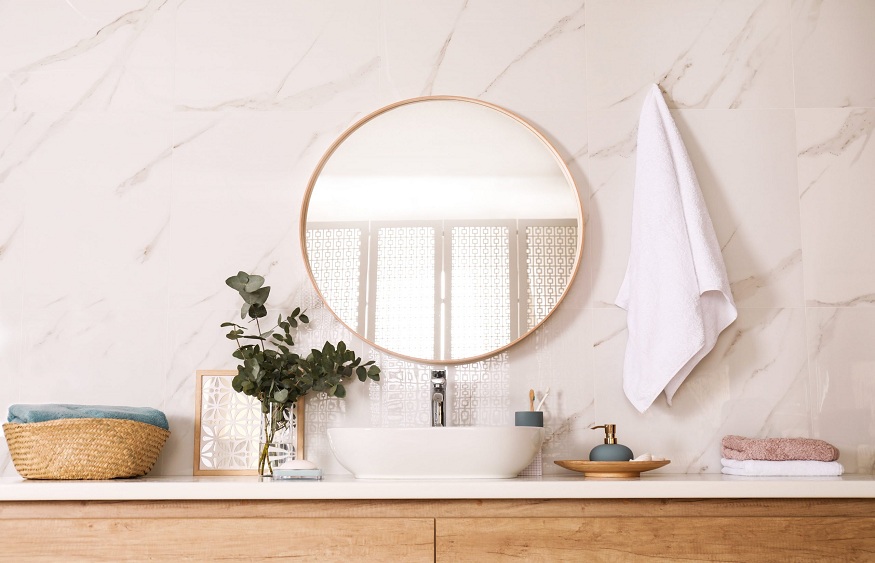 Selecting the perfect bathroom accessories can enhance the allure of your bathroom space. While the task may not be overly complicated, it does require a certain level of skill and expertise to cater to the user's lifestyle preferences. Resilience, design, and cost are three primary factors to consider when choosing bathroom fixtures and hardware. Thus, we are here to guide you in selecting bathroom accessories based on these factors and several others.
Factors To Consider When Choosing Bathroom Accessories
If you've decided to renovate or beautify your bathroom, this post will prove valuable to you. Undoubtedly, you'll be eager to acquire new bathroom accessories, and you wouldn't want to invest in anything that doesn't meet your expectations. To ensure that you make the right choices and don't settle for anything less than what you desire, read on and make use of our comprehensive guide for selecting and purchasing the best bathroom accessories for your home.
Know Your Budget
Certainly, understanding your budget is always crucial before making any purchase. Knowing your budget will enable you to select bathroom accessories that complement your bathroom and fall within the allocated budget. It's essential to spend your budget wisely if your budget is limited. Therefore, plan your budget wisely and opt for bathroom accessories that offer good quality at affordable prices.
Existing Style
Make sure that the bathroom accessories you select harmonize with your current style and elements. The right choice of accessories should complement the existing setup seamlessly. Take into consideration the type of system already in place. For instance, several brands offer a new range of bathroom accessories that exemplify how these additions perfectly sync with existing products in quality, style, finishing, colours, and more.
Even a slight mismatch between the design and the chosen accessories can adversely affect the bathroom's overall appearance. Hence, it is crucial to determine the required bathroom accessories and ensure they complement the other elements flawlessly.
Best Materials for Bathroom Accessories
Plastic low-end bathroom accessories typically consist of freestanding items and serve as a temporary solution. They are commonly available in kits and can be placed around sinks and bathtubs.
While stainless steel bathroom accessoriesmay be more expensive, the cost is justified by their durability, resistance, and longer lifespan.
Chrome-plated steel serves as a more budget-friendly option, but it might be worthwhile to invest more as chrome is less durable and tends to wear away over time.
Ceramic and glass bathroom accessories are the easiest to clean and maintain, but they come with the risk of accidental breakage.
Consider Your Needs
The initial step towards choosing the right bathroom accessories is to consider your requirements. Keep in mind the items you regularly use in your bathroom as you make your selection. For example, if towels are frequently used, opt for a towel bar or rack that can hold multiple towels comfortably.
Consider the Size and Space
The type and size of bathroom accessories you need are significantly impacted by the dimensions and design of your bathroom. If you have a small bathroom, it's wise to consider practical and space-saving options like corner shelves, racks, or hooks. On the other hand, for larger bathrooms, you can introduce more dramatic elements, such as a freestanding bathtub or a sizable ornamental mirror, to enhance the overall ambience.
Find High-Quality Products at Reasonable Prices
Many buyers tend to fall for the misconception that a higher price always translates to a higher quality product. Nonetheless, there are numerous affordable alternatives that actually offer superior quality. Hence, it is crucial to be a wise shopper. Examine the product's specifications and pricing carefully to ensure you make a sensible purchase and get a good deal.
In Summary
When purchasing bathroom accessories, it's essential to ensure that you're getting your money's worth. Take into account the condition of your bathroom, the available space, your budget, and the specific functions you require. Additionally, apart from assessing the item's quality, it's advisable to check the duration of the warranty provided.
The design concept of your bathroom is also a crucial consideration; whether it's modern, contemporary, or traditional can influence your choices. Having adequate knowledge about the items you intend to purchase is also a significant factor in selecting the best bathroom accessories.