Summer Heat Can Damage Your Roof
3 min read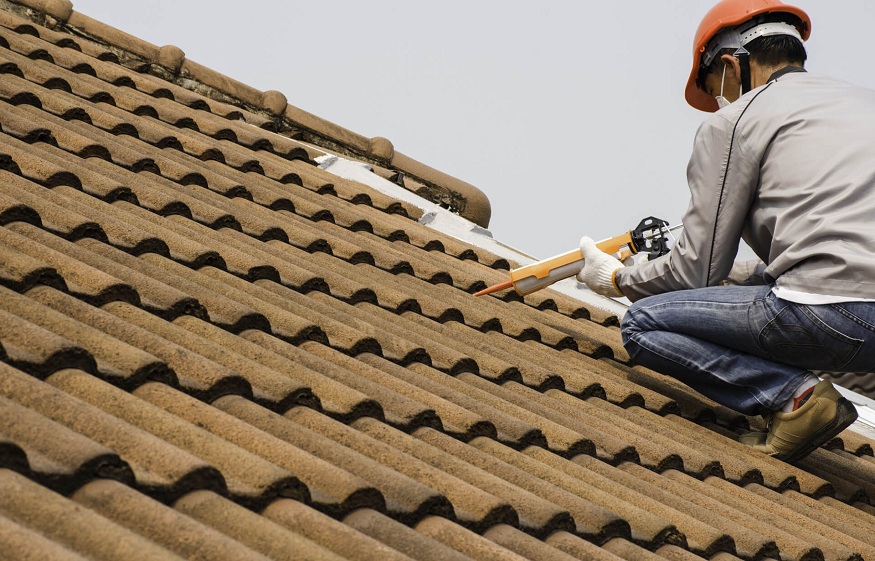 It's great that there aren't any snow piles on our roofs in winter. However, our hot summers can cause serious heat damage without our knowledge. You should think about it: your roof is the first thing that the sun's rays touch, and has such a large area to absorb heat, you need to be aware of the potential dangers.
Many people have been experiencing heat damage this summer due to the extreme heat and dryness. Although there is nothing you can do to prevent the sun from reaching your roof, homeowners should be aware of potential problems and the solutions available to reduce the heat damage .
How can heat damage affect your roof?
Your roof is meant to withstand direct sunlight and heat. However, over time it will become less strong. Although this does not affect the roof's lifespan, it helps to explain why it has a certain lifespan and how hot and dry summers can reduce its longevity.
Roof material is destroyed by heat. Although the material is designed to withstand heat, heat can cause heat damage and slow down the material's ability to absorb heat. Proper ventilation can make all the difference in your roof's longevity.
Color fades when it is hot. It's not surprising that heat and sun can cause color fading in most objects. Your roof will also begin to lose its color over time, just like flags and pool umbrellas.
Mold growth is promoted by warm and humid summers. A typical Florida summer is warm and humid, which can be a great catalyst for mold growth. Properly sealing and pitching your roof will allow water to run off and stop stagnant water from becoming moldy.
Broken shingles or cracked tiles. Heat can be brutal and most roof damage appears as cracked tiles or damaged shingles. It is normal and quite common. However, it is important to get it repaired as soon as possible.
How to reduce heat damage to your roof
You can't prevent heat from reaching your roof unless you live underground. There are steps you can take that will reduce the effects of the sun on your home.
Shade is a great advantage
Although we recommend removing large branches that could pose a danger during hurricane season, trees can provide shade that can protect your roof. While it is important to trim them, if your trees are healthy, you can keep them around to block the sun's rays.
Insulate your roof.
Many people believe insulation is for keeping out the cold, but it can also keep the heat outside. Most roofs already have insulation, but it is worth checking if your house is older.
Install a new roof that has a steeper slope.
This trick is great for areas such as Tampa, FL that are subject to the sun's harsh heat. You can block the direct sun rays from the opposite slope by building a steeper slope on your roof. The roof acts as a natural barrier, keeping the roof from becoming too hot.
Lighter colored roofing materials are recommended.
As we avoid dark colors in summer, lighter roofing tiles and shingles will help keep your roof cool. These colors blend well with other roofs and are approved often by HOA associations. Your roof will last longer if it is lighter in color.
Are you looking for help? Stay Dry Roofing is available for assistance!
Looking for advice on protecting your roof from the heat of summer? Stay dry Roofing offers roof inspections to identify potential problems with heat and sun. Our 30 years of combined experience will help you decide if it is time to replace your roof. Our family-owned and operated business wants every client to feel like a part of our family. Call Stay dry Roofing today if you want to beat the heat or prevent heat damages in Tampa.
We offer a variety of roofing and home improvement services, including roof replacement and repairs, emergency tarps, home restoration, and solar! Click Here to learn more.