PROS AND CONS OF METAL ROOFING
3 min read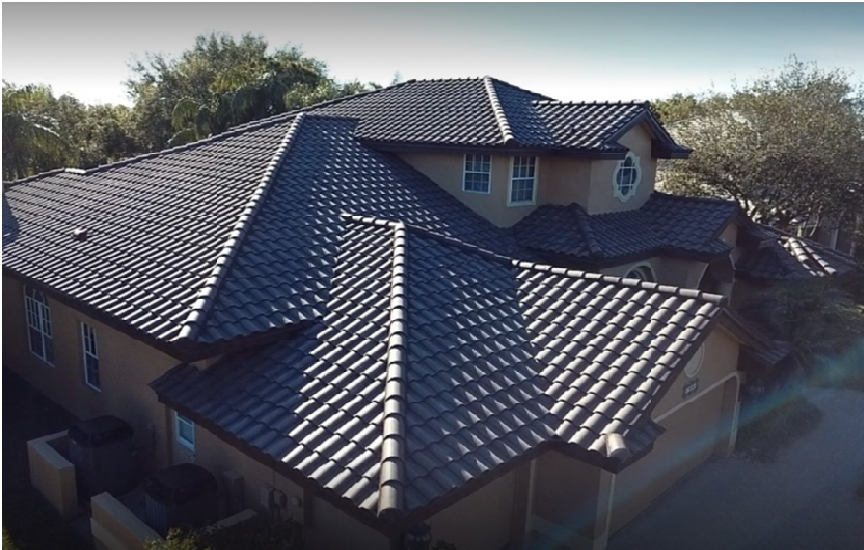 These days, more homeowners choose metal roofing to cover their homes. While it has many benefits, there are some downsides.
We will be discussing the pros and cons to metal roofing so you can make an informed decision on whether it is the right option for you.
PROS OF METAL ROOFING
Durable
Metal roofs have the advantage of being extremely durable. A well-constructed metal roof will last for between 40 and 50 years. It will keep rainwater out of your home, withstand strong winds, and shed snow easily. The resistance to fire, decay, mildew and insects increases metal's durability.
Light weight
Metal roofs may weigh between 1 and 3 pounds depending on their thickness and profile. Metal roofs are lighter than other roofing materials, so you can save on engineering and construction costs. This is why you might reduce or downsize the number of roof support elements in a new or expanded home.
Easy to Install
Metal roofing materials come in a variety of 12- to 36-inch wide shingle sections or large "standing seam" sheets. Standing-seam sheets have a standard dimension of 3 feet by 6, 8, 10, 12, 14 and 16 feet. You can also order custom sizes.
Fire-Resistant
Metal roofs are not combustible, and they are immune to flying sparks or embers. They have the Class A fire rating, which is the highest rating for fire-resistant materials.
More Style
Today's metal roofs are far more sophisticated than the plain, drab roofs from years past. Metal roofs offer more options than asphalt shingles, which is far more common. Modern metal roofing is available in over 100 colors, including premium, standard, and custom shades. This is in contrast to the 15-20 color options available for asphalt shingles. You can also choose the design and finish you prefer for your roofing, whether it is zinc, aluminum or copper.
CONS of METAL ROOFING
Expensive
Metal roofing has one major drawback: its high cost. Metal roofs are more expensive than other roofing types.
Noisy
Metal roofs can also be louder than other roofing types, especially when it rains. This may not be the best choice if you live in quiet areas.
Modifications are difficult
It is more difficult to replace large metal roofing panels than individual shingles if they have been damaged. It can be difficult to find the right materials if your home is being renovated or expanded in ten or twenty year.
This post was written by Ted
FINAL THINKTS
You should weigh the pros and cons associated with metal roofs. Metal roofing is a great option if you want a long-lasting, low-maintenance option. However, if noise and costs are concerns, it may be worth looking at other options. Make sure you weigh all factors before you make your final decision.
Williams! Ted is the owner of A Old Time Roofing, one of the best roofing companies in Saint Petersburg, FL! Ted is a Master Elite Weather Stopper GAF Roofing Contractor, a double award winner of Best Steep-Slope Contractor from GAF and achiever of Master Elite Consumer Protection Excellence from GAF. He has been serving the Pinellas County area since 1978.  Old Time Roofing has a tradition of quality workmanship, servicing residential and commercial properties. Click here for more information!